At certain times in every home owner's life, they decide to do renovations on their homes. Floors are a perfect option when it's time to freshen up your decor. Stained concrete floors are quite popular not only because they are beautiful but they're cost effective too. They give a new look and appearance while making everyone that visits feel right at home.
Advantages of Stained Concrete Floors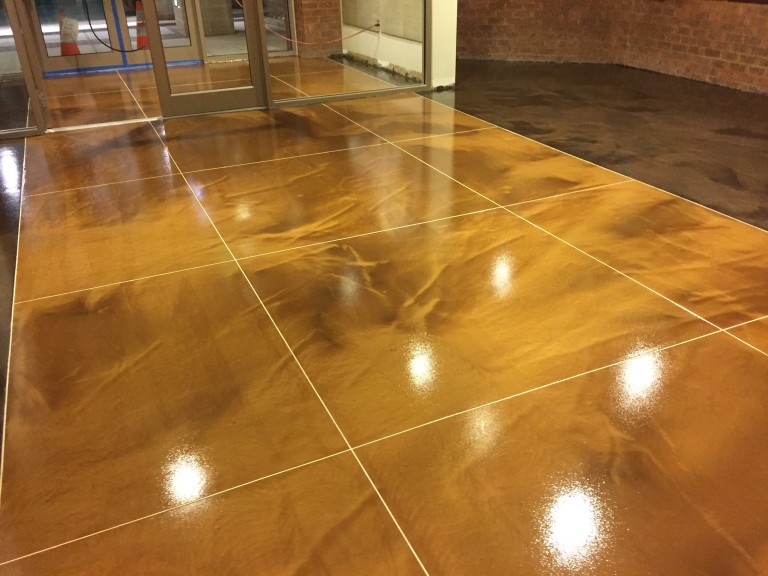 Durability
As one of the hardest materials to break, concrete is strong and durable. In fact, to remove cement, a jackhammer is about the only tool that will do the trick. The benefit is that when you move furniture or something heavy across it, you don't have to worry about repairs.
No more allergies
For those who suffer from allergies or have children with allergies, stained concrete floors provide the perfect allergen-free option. Easy to clean with just a simple sweep every day, and you can keep the dust at bay that is often the culprit for allergy sufferers.
Easy to clean and maintain
Stained concrete floors are the easiest way to keep your house clean – no more scraping or heavy washing work to do. Broom and a damp mop make quick work of any dirt, and it doesn't gather dust as much as carpeting. Polished concrete floors also provide a matte or shiny look depending on the sealant you choose so your floors will be anything but boring.
Numerous design possibilities 
Acid stains and dyes provide many color and pattern options for flooring. Acid stain flooring color combinations are numerous, and you can even have patterns and etching in the concrete to create a custom look to suit your interior or even exterior design needs.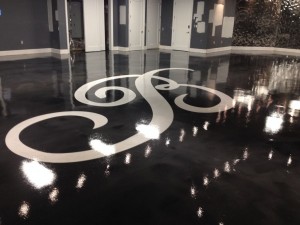 Insulating your home
Stained concrete can keep your floors nice and cool in summer, and in the winter, the floor soaks up the sun's heat to provide a little extra warmth when the weather outside is cooler.
There are endless possibilities and advantages of having stained concrete floors in your house. Give us a call to learn more about your options.