Basement Flooring, Kitchens, Baths Retail Stores, Offices, Restaurants and more!
In the Maryland local area, we provide decorative concrete flooring solutions. Services we provide include stamped concrete overlays, self-leveling concrete, skim coats and epoxy systems for a range of flooring types. These include basement flooring, kitchens, garages, baths as well as a number of other areas.
We provide a unique solution for each surface, solving demanding construction problems using our systems. Each surface is analyzed, taking into account moisture, repair problems, condition, as well as height and possibilities of decor.
Flooring Types for Specific Properties
Residential Homes – Basement flooring leaves little option on account of moisture vapor,  wicking into the concrete which in turn can cause carpets to become moldy and damp, causing tile to laminate or causing hardwood to buckle. Without damaging the floor, water based sealers and decorative concrete coatings allow moisture vapors to go through.
For patios, porches, pool decks, driveways, baths and kitchens, we have customized coatings.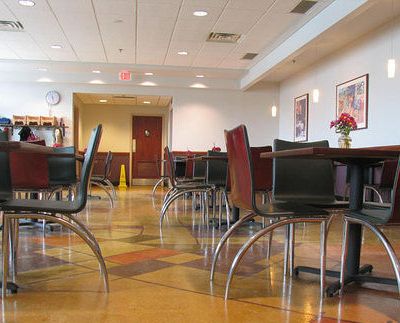 Restaurants – Astounding foot traffic, oil, grease, sugar, coffee, citrus and alcohol are many of the battles a restaurant floor fights. Self leveling concrete and overlays are often suitable for dining areas, while high performance epoxy systems are required in commercial baths and kitchens. For basement flooring we have moisture vapor systems for reducing moisture levels.
Retail Stores – A highly usable flooring system suited for retail stores is decorative concrete. We have the ability to uniquely create flooring designs. To prevent damage of goods and for basement flooring, we have moisture vapor coatings. For basement flooring in retail stores we have epoxy moisture barriers to protect your products.
Office Buildings –Stamped concrete resurfacing can be completed over exterior sidewalks, cafeterias, offices, uniquely designed lobby floors, and loading docks. For added curb appeal, we have a number of high performance systems for basement flooring, lobbies, offices and loading docks.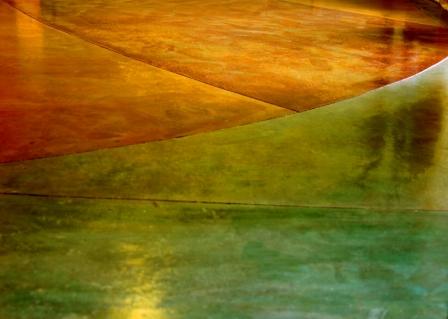 Industrial Facilities –Perfect for warehouse and office flooring, are our high performance industrial epoxy coatings and metallic epoxies. You have the choice between simple and decorative using colored quartz or chips. Non-slip floors that can hold under forklift traffic as well as chemical spills are ideal. Creating a clean and dry space in lower level storage sections is easy with out basement flooring systems.
Basement Flooring and Areas We Serve
We provide decorative concrete throughout Maryland including Baltimore County, Howard County, Harford County, Carroll County, Anne Arundel County, Montgomery County and more!