Concrete Floor Epoxy and Paints For Garages, Basements and Commercial Applications
Lousiville Kentucky
Call (410) 461-9445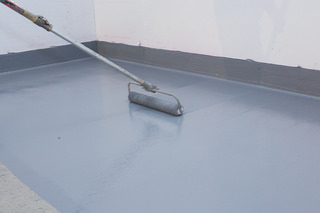 Pinks Concrete Design has expanded to Louisville Kentucky with a complete line of epoxy floor paints and coatings.
We have an excellent system that has been applied by hundreds of Do It Yourself homeowners and professional contractors and floor painters as well.
Our products provide both a functional solution and enhance curb appeal in garages, basements, stores, restaurants, workshops, storage facilities horse barns and more.
How Our Concrete Floor Epoxy System Works
Contact us via phone or contact form with your requirement and if possible send photos of your floor. We need to know the approximate size and problems. We'll help you with the appropriate products.
Prices can vary depending on the system.
Problems Our Epoxy Products Solve
Dusting – If you have a perpetual dusting issue you may need just a densifier or primer finished with 1-2 coats of epoxy paint.
Asbestos Tile – Need to encapsulate asbestos tile. Our Perfect Primer System is a single component roll on system that will cover asbestos tile allowing for carpet, hardwood or tile as the wear surface.
Moisture Mitigation – Our Slab Tight system can be easily applied as a topical moisture barrier
Basements – Very Popular. Apply our primer and epoxy paint coatings with a topical, high performance wax coat. Numerous colors available. Then just roll on area rugs. Looks great, very easy and fast to apply. Get it done over the weekend.
Garage Floor Paint – Just follow our 3 step program below for a clean, low maintenance cement floor finish.
Restaurants – Commercial kitchen systems are available. Call for options and pricing.
Retail Stores – Many of our clients use gray and black epoxy floor paint then area rugs for a decorative appearance. Very inexpensive and low cost maintenance.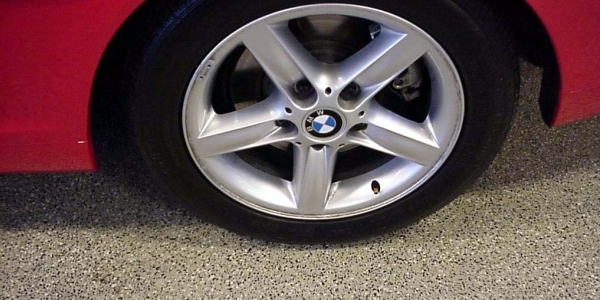 Our 3 Step Epoxy Floor Paint System
Cleaners – start by cleaning your floor and remove bond breakers with our concrete floor cleaner. Breaks down grease and grime, drywall, paint and other blemishes.
Epoxy Paints – Water based and high solids 2 coat system available. We also have coatings for skilled contractors. Choose from base colors and add chips for a decorative finish.
Floor Finishes – Water based epoxy finish coats, high solids wax coats or polyaspartics available.
Buy Your Epoxy Floor Paints and Coatings in Lousiville Kentucky Local Area
Oertel Engels is based in Maryland with recent expansion into Louisville Kentucky. . Current expansion id into the midwest. We are national suppliers of epoxy floor coatings, crack repair and sealers to Do It Yourself and Pro Contractors and epoxy floor painters.