If you are located in Columbia MD looking for Concrete Services you have come to the right place.
O & E Concrete Design provides a full service including construction management, design and installation for a variety of masonry projects for commercial and residential properties.
Concrete & Masonry Services in Columbia Maryland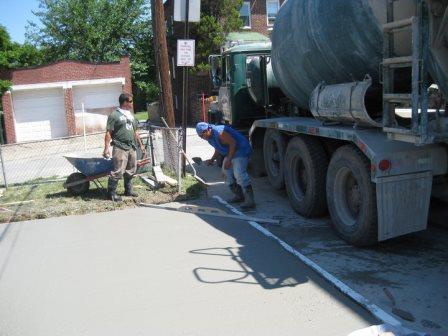 Masonry Steps & Stairs – Need your concrete steps & stairs repaired or need new ones? We provide a broad range including pavers, slate, brick and more.
Concrete Driveways – Every year we fix, seal or install concrete driveways. Choose from stamping, pavers or a fresh coloring touchup with high performance sealers clear sealers.
Pool Decks – Rain, snow, sun and mildew can make your beautiful pool deck look worn and tired. We can restore to new or install with numerous options.
Landscape Lighting – Due to the high demand for outdoor living, we have expanded into installation of low voltage, exterior landscape lighting that will beautify your home for outdoor living.
Retaining Walls – Stone Wall installation plus excavating if needed to rejuvenate your exterior hardscapes. If you have moisture issues we can help with numerous solutions.
Moisture Mitigation – Over time, land movement can cause issues with water drainage. Call us to evaluate your problem and let us help you with a cost effective solution.
Waterproofing – Over time, ground water can get under your basement concrete slab or penetrate your foundation walls. Concrete waterproofing will increase the quality of air in your home avoiding mold and mildew.
Garage Floor & Basement Epoxy Coatings – We have completed hundreds of garages and basements with high performance epoxy paints and coatings. Numerous color choices available.
Restaurant Commercial Kitchen Flooring – If you have a food and beverage facility like a restaurant, cafeteria or bakery, we install high performance, hot water resistant floor coatings that will withstand high pressure washing.
Retail Store Flooring – If you have concrete floors, we have many solutions. Options include concrete polishing, acid stains, self leveling concrete and overlays.
For Commercial and Residential Property Owners in Columbia  Maryland
In addition to Columbia, Concrete Services are available throughout Howard County Maryland. Contact Us Today. Large projects, small projects, whatever you need please give us a call for a free estimate.