Concrete Countertops in Maryland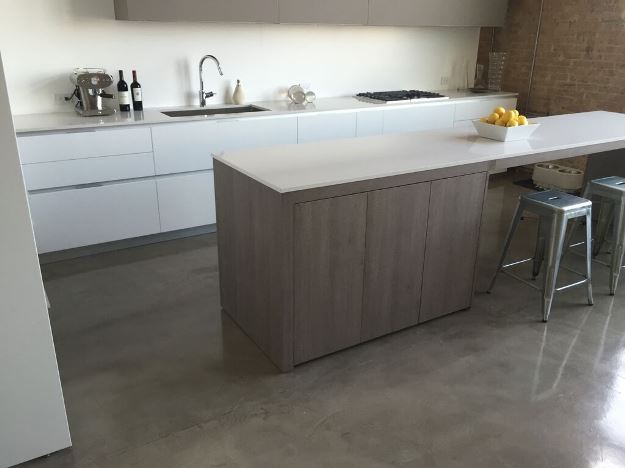 A versatile medium, concrete countertops are handmade. They can be shaped and honed into a virtually limitless number of shapes. Concrete can be integrally colored, stained and dyed and burnished into a glass-like smoothness. Concrete has recently seen a rebirth in the way it is used. Mainly seen outside and beneath buildings and other structures, concrete counter tops and elements now reside inside the home or business —countertops, vessel sinks, wall panels, tables, benches.

Concrete Countertops: Timeless Beauty
Concrete countertops are beautiful and timeless. From natural ingredients, uncommon beauty and durability is born. Elements Concrete Design is dedicated to the development of different techniques and applications that transform what many perceive to be a plain, everyday material into an extraordinary substance. Resembling natural stone, the warm surface of concrete adds a rustic, yet refined finish that blends in with any décor.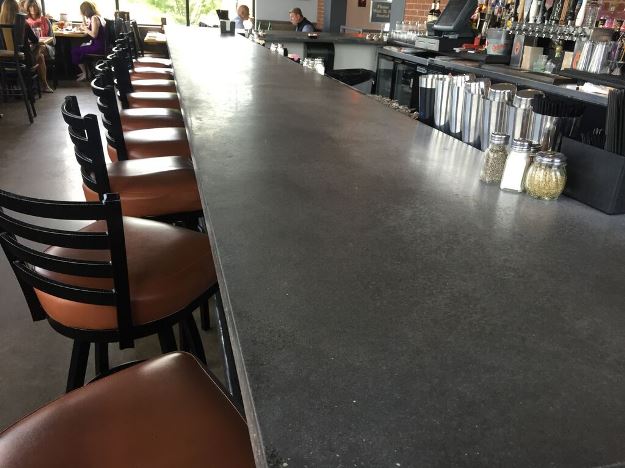 Concrete Countertops: Versatility & Customization

Concrete offers a number of advantages over traditional countertop materials, including laminates and solid materials such as granite or marble. Concrete can be formed, polished  and hand crafted into almost any shape and embellished with the most intricate of details. It can be permanently inlaid with design elements, such as shells or fossils, tiles, natural stone, metals or small keepsakes—making each countertop unique and personalized. It can be colored to coordinate with the rest of your décor. The sealers we add don't offer mere protection, but also work to alter the concrete's molecular structure, resulting in different effects and adding unexpected depth.
Concrete Countertops – Local Areas and Places We Serve
We are based in Ellicott City Maryland and service clients statewide including Howard County, Baltimore City and County, Harford County, Montgomery County, Anne Arundel County, Carroll County and Price George's County.