Concrete Driveways: Versatility in Design & Installation
For years, driveway materials options were limited to either asphalt or concrete. However, the choices for concrete driveways have expanded substantially to include a wide range of highly versatile design and installation options. Decorative concrete driveways, using stamped concrete is one of the most affordable, durable and long-lasting ways to add significant curb appeal and value to your property.
Decorative concrete driveways are quickly growing in popularity as a more aesthetically pleasing alternative to generic gray concrete. Whether you're in the market for a brand new installation or already have a concrete driveway and are looking for a restoration or makeover, stamped concrete is the most affordable, durable and high performance option available.
Concrete Driveways: Durability & Long-Term Performance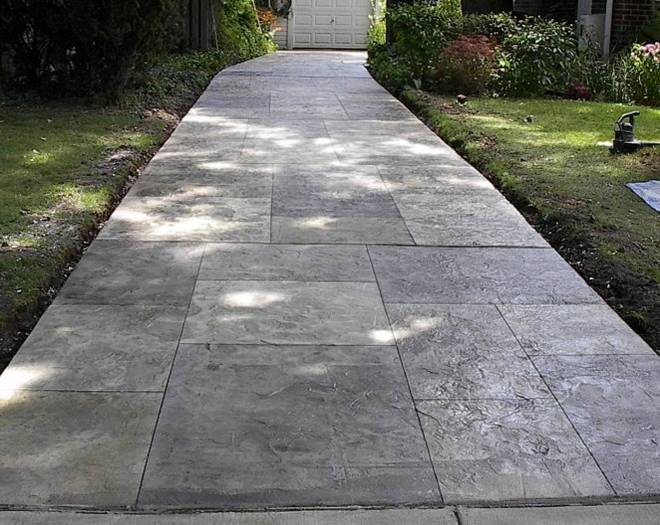 Decorative concrete driveways will easily maintain their appearance and durability for many years to come, so long as a few important steps are followed during installation. Quality of workmanship and materials used are integral to the aesthetic appeal and long-term performance. At Metrocrete Concrete Design of Maryland, we use the highest standard materials available and our expert staff has the experience to properly design and install for long-lasting, weather-resistant wear and tear.
Stamped Concrete Driveways in Baltimore County, Maryland
Metrocrete Concrete of Maryland serves Baltimore County, Maryland and the surrounding areas including Howard County, Carroll County, Harford County, Anne Arundel County and Montgomery County. Contact us today for more information on concrete stamping for patios, pool decks design and installation.