Decorative Concrete Floors, Concrete Countertops and Elements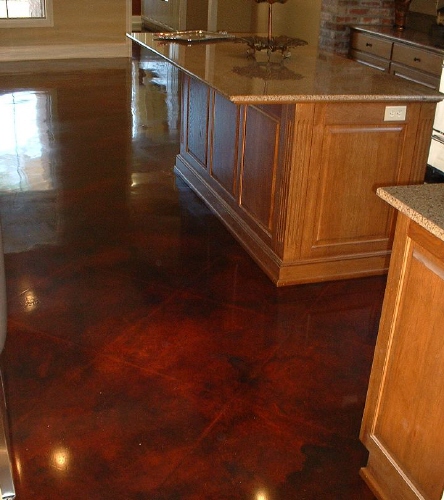 Concrete Design is an decorative epoxy company based in Howard County Maryland that uses concrete as a medium to bring a creative and beautiful aspect to any environment. We provide decorative concrete floors, stamped concrete, acid staining, decorative overlays and industrial coatings that will enhance any concrete surface in a commercial or residential property. Whether it is a high traffic area, skid resistant surface for a restaurant or a chic entertainment area in ones home, we have a system for you.
Visually stimulating decorative concrete floors have a multitude of design options to capture the imagination. We have a full range of products for interior and exterior surfaces that can be used to achieve the look you desire.
Our experience comes from the best in the industry such as Colormaker Floors, Scofield, Buddy Rhodes, Bob Harris, founder of Decorative Concrete Institute and Elements Concrete Design. The products we install have been used with long lasting success since the early 90's.
Expertise in Decorative Concrete Flooring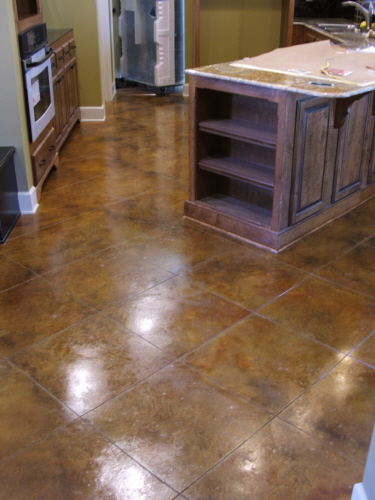 With more than 250,000 square feet of acid staining experience, and likely three times that in concrete overlay experience, we are the ideal choice for your concrete flooring needs. We are experts in both interior and exterior decorative concrete floors, for residential homes and commercially. We carry a full insurance policy that includes liability insurance and workers compensation.
We also provide different flooring choices like epoxies, quartz and vinyl chips, polyspartics, and custom concrete tile..
If you require additional information on our decorative concrete floors, have any questions or if you'd like to talk over the guidelines of your job in detail please call or send us an email today.
Epoxy Coatings For Commercial Floors – Areas We Serve
We provide decorative concrete flooring, custom tile, concrete countertops and more throughout Maryland including Baltimore County, Montgomery County, Anne Arundel County, Carroll County, Howard County, Price Georges County and Harford County. Contact us for a free consultation.