Epoxy Flooring Contractor Washington DC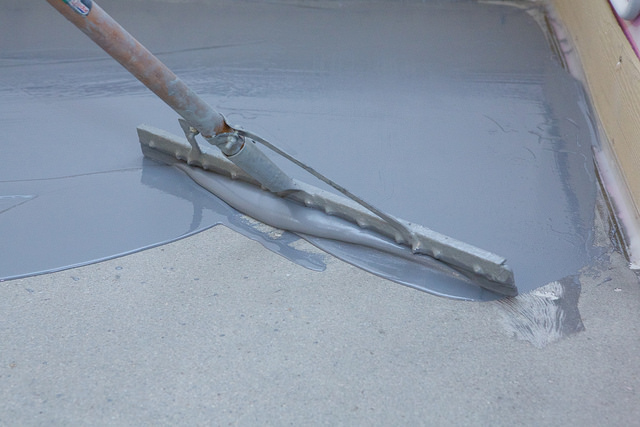 Looking for high performance epoxy floor coating products or a contractor for your cement floor in the Washington DC area?
We have a proven system that is ideal for professional contractors or Do It Yourself home or commercial property owner.
There are 5 Simple Steps
Clean Concrete Floor – Start with our high performance cleaner
Crack Repair and Expansion Joints – Simple to apply
Perfect Primer – Easy Roll On System
Epoxy Floor Kits – Choose from water based or high solids plus Urethane Sealers
Floor Finishes – This is a high performance wax for maintaining the appearance.

Epoxy Product Descriptions
Colors include light and medium grey, tile red, tan and amber.
Our high solids wax coating is ideal for long term maintenance at a very affordable price.
Water Based Epoxy Coating Kit – This is a 2 component water based epoxy system that is easy to apply and super durable and abrasion resistant. For increased performance we do recommend our primer product. Our primer adheres to concrete, old floor paints, carpet glue, metal and wood (Plus a moisture prevention product available called "Slab Tight"). It's a simple roll on primer. We've used this system for years replacing need for mechanical floor grinding or shotblasting on floors from 300 Square feet to 30,000 Square Feet.
High Solids Epoxy Kit – This is a high performance industrial grade system that can be applied at 12-30 mils thick. This system is very popular among professional installers. It is ideal for many commercial floors and residential garages. It is a 100% solids epoxy. You can also apply high performance clear coats for additional durability. Kit comes with paint brush, mixing tool, roller and roller cover. Decorative chips are available.
Floor Wax – This is a wax coat with 35% solids applied with a microfiber mop. It can also be burnished with high speed buffers. Solids can be reduced by diluting with water. Numerous coats can be applied over years resulting in many protective layers. It is ideal for protecting plain or decorative concrete. 3-4 coats are recommended. Great for restoring and maintaining a clean appearance and enhancing epoxies and decorative concrete flooring. Used in restaurants, retail stores, warehouses, basements and garages nationwide.
Concrete Cleaners – This is a high performance concrete cleaner in a concentrated formula that can be reduced with water as needed. It is an environmentally safe and 100% biodegradable cleaner capable of dissolving oil based soils. Very popular in areas of construction to clean dry wall products, paint drips and other spills.
Concrete Sealers – Call us for sealers for interior or exterior use. Water and solvent based, epoxies and urethanes available. Sidewalks, patios, pool decks, pavers, dusty concrete floors.
Crack and Joint Repair – Patch your cement flooring, fix cracks or fill expansion joints. Water repellent, chemical resistant.
Additional services include concrete sealing, repairs, concrete polishing, retaining walls, moisture mitigation. We have numerous products and a larger network of contractors.
Call us in Washington DC local area to discuss your requirement or to purchase products.