Garage Floor Epoxy Coating Contractors, Clarksville Maryland
Call (410) 461-9445
We install garage floor epoxy coatings throughout Washington DC and Maryland.
During the past 10 years advances in technology have resulted in higher quality, more affordable cement coatings and application techniques.
We have created a system using an industry changing primer that bonds like iron to concrete, eliminating the need for loud, dusty mechanical surface prep.
This is a system that we are teaching to contractors along with a profitable business model. We have perfected the technique while providing all the products and technical support needed for a great floor.
Our Concrete Floor Epoxy Coating System Explained
Cement Floor Cleaning – Our cleaner is ideal for breaking down grease, oils and other bond breakers. This is an important first step.
Surface Prep – We apply Perfect Primer, an industry changing industrial primer for almost every surface. It's also an ideal primer for basements, retail stores, restaurants, office buildings where a primer is needed for hardwood, tile, VCT or carpet.
Cracks – It's important that cracks are not only filled properly, but that the crack filler and primer have compatible chemical properties for bonding together. If crack filler and primer are NOT compatible they will not bond properly and may cause delamination or cracks that bleed through epoxy coating.
Epoxy Paint Kits – We have 2 options. Water based or high solids. Both allow for top coatings or can be left as is with our high solids floor finish creating a durable, low maintenance finish coat. Choice of floor finish depends on use.
Floor Wax – This is a high solids floor finish that is applied with a microfiber mop. It can be burnished with high speed floor buffers. Over time, additional coats can be applied creating numerous protective layers.
Garage Floor Epoxy Coatings in Howard County and Surrounding Local Areas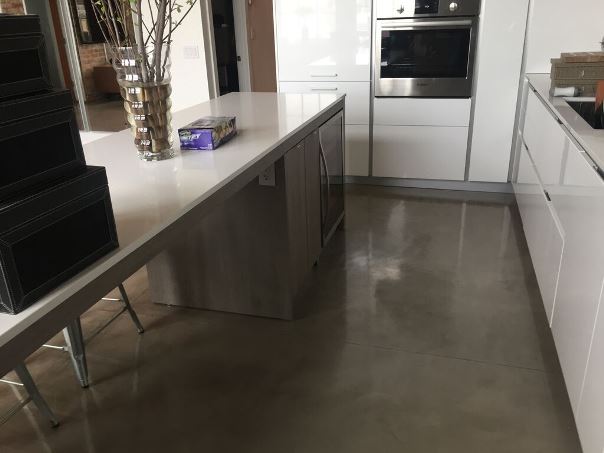 In addition to serving clients in Clarksville, we also service the following