Contact Ed Winslow of Metrocrete at 203-762-1366 or Click Here For More Details
If you're a concrete contractor looking to earn $50,000 – $500,000 per year and need a steady flow of high quality projects, we can provide you with epoxy flooring leads throughout the United States and Canada.
We started out as decorative concrete and epoxy flooring contractors. Over 20 years we completed projects ranging from $2,500.00 – $250,000.00. Today, we help concrete contractors build Million Dollar businesses.
Projects cover the full range of types including retail stores, restaurants, office space, warehouses, pharmaceutical facilities, luxury homes, basements and garage floors.
Make $100,000 – $500,000 Per Year In Decorative Concrete Flooring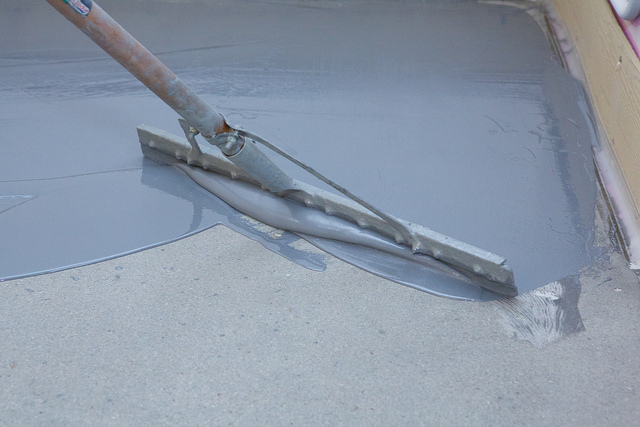 We only work with decorative concrete and epoxy coating professionals who are serious about their profession who want to build a highly profitable, sustainable business.
The contractors we work with are very specialized. They specialize in defined geographic areas. No matter what part of the country you are in, when you build your business the right way based on a proven strategy you can easily make $100,000 per year or more. The key is a steady flow of profitable customers.
The sweet spot are projects ranging from 1,000 – 5,000 SF. 100,000 SF and larger projects we provide to our clients are not uncommon.
Nationwide Leads
Our business model works very similar to the commercial real estate industry like CBRE or Cushman & Wakefield. We are working with national companies, retailers and franchises with national requirements.
We attend trade shows like the International Council of Shopping Centers. Pinks works with local and national companies to help them solve their concrete flooring requirements in local markets nationwide.
Type of  Concrete Flooring Leads
Our network of contractors include the following specialties
Epoxy Flooring – Commercial, industrial and Residential
Skim Coats
Acid Stains and Dyes
Self Leveling Concrete
Polished Concrete
Concrete Stamping
Sample Leads That Converted to Projects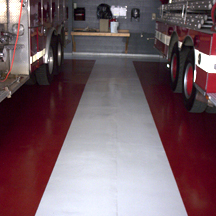 Below is a sampling of completed projects and the calibre of leads you can expect.
NYC – 85,000 SF Office Space
NYC – Retail Store – Fifth Avenue
Stamford CT – 6,000 SF Restaurant
Wilton CT – 5,000 SF Veterinarian Clinic
Casino – 12,000 SF Retail, Restaurant, Commercial Kitchen
Boston – 1,500 SF Loft Apartment
Boston – 2,500 SF Restaurant
Easton Ma. – 8,000 SF Grocery Store
Maryland – 300,000 SF Warehouse
Maryland – 3,500 SF Residential Garage
Maryland – 2,000 High End Salon
Miami – 4,000 Auto Showroom
Miami – 2,000 SF Retail Store
Chicago – 5,000 SF Warehouse
Denver- 20,000 SF Sports Facility
Wisconsin – 3,500 Single Tenant Retail
New Jersey – 1,500 SF Retail Store
New Jersey – 1,200 SF Commercial Kitchen
Portland Oregon – 12,000 Auto Facility
Washington State – 8,000 SF Food Processing
California – 15,000 SF Airplane Hangar
San Diego – 800 SF Garage
How We Work – The Metrocrete Business Model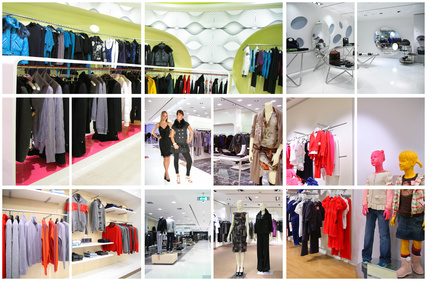 We get the leads and filter out the garbage, the non profitable, small tire kickers. When we give you the lead, it is highly qualified.  We know the problem and the solution the client wants and needs. We know the clients budget and pricing.
As a contractor, your job is to build your business with a steady flow of new projects. You DO NOT need to worry about missing leads, qualifying them, giving proposals and following up. We do that for you.
The leads are free. But we do expect to get pad a nominal amount if it's a paid project. We don't just get leads and charge you whether it's a real lead or not.
We only work with 1 contractor in a target market. We know how many leads and completed projects there are in target geographic areas.
Our free epoxy lead generation program is based on geographic specialization. Too many times we see contractors driving 1. 2 or 3 hours, bringing the crew, staying in hotels to do a 20,000 job when there are 4 highly profitable 5,000 square foot jobs in your backyard.
Providing Financial Analysis of Your Epoxy Market and Your Business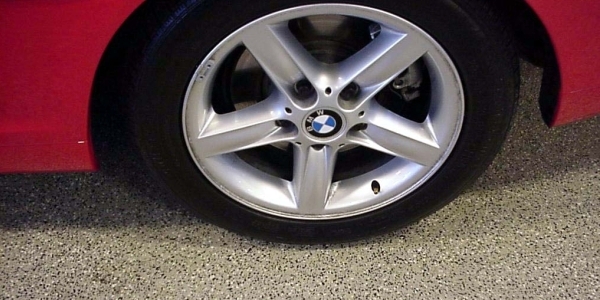 When we work with clients, we analyze their market and capability.
For example, one of our clients is a concrete contractor with a crew of 2 guys. He was doing every type of job possible, epoxies, skim coats, countertops, concrete stamping. He would drive everywhere to get any project he could. He was not in control of his business, his clients were.
The worse part was his business was feast or famine. He'd get a nice project or 2, then nothing. He always felt busy. At the end of the year he discovered he had not made any money. He always felt he was close to sustainable success but it never happened.
We analyzed the market finding there was enough business in a 45 minute radius. This year his small business is on track to generate $850,000.00.
The goal is to control your market. Become the branded specialist. The key ingredient is a constant flow of highly qualified leads.
Where Are The Flooring Markets?
Every market is a bit different. In high density areas you may only need to focus on 1 county or even a few towns. In big cities like New York, Chicago, Miami, San Francisco targeting specific neighborhoods might be all you need.
We analyze your local market to determine the size of the geographic area that will generate the amount of projects that fit your capability and long term growth potential.
We know how to get the leads and qualify them so you get the exact projects to build you business.
We Know What Works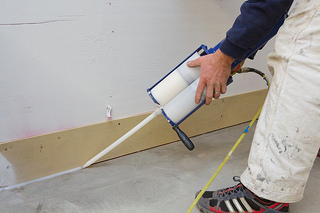 We can help you monitor your business . With a network of national professionals, we know what works and what doesn't. If your profits are not consistent, we will help you figure out why.
Maybe your market needs to be expanded. Maybe you mis-priced a few projects.
We Profit ONLY When You Profit
In any given market we get 20-60 leads per month. We filter through the leads and provide you with the best. There is no cost to you for the lead, they're free. Only if you get the project do you pay us.
Other Income Streams for You
You need to build a epoxy flooring business that you can run for the long term. If you are doing all the work, your income is limited. We help you build your business so it runs without you. That's not to say you can sit on the beach while the income flows in.
We'll help you run your business, not work for it.
Interested? There is no obligation. Contact 203-762-1366 to see if you qualify.