Self-Leveling Concrete and Overlays in Maryland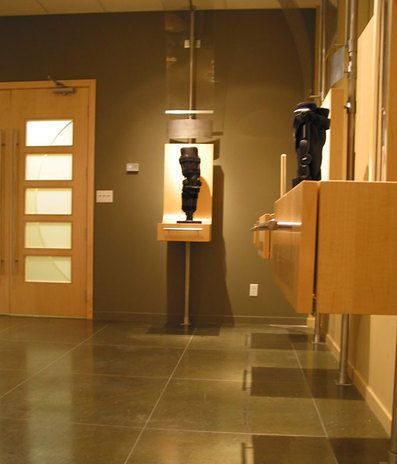 Self-leveling concrete and concrete overlays are responsible for a selection of the most beautiful and lasting floors in the world. Allowing for endless creativity and providing you with infinite design choices, these coatings are the perfect way to compliment your home or business. Often mistaken for tile or natural stones, these techniques produce beautiful floors. Choose between lightly textured sandstone-like surfaces or a polished, high-gloss finish.
Concrete Surfacing
Additional concrete or overlays aren't typically required for any concrete floor that is in good condition. Our qualified self-leveling concrete flooring specialists can provide a stunning, unique finish using polish and dye. Self-leveling concrete or overlay options are available for those whose floors have sustained wear or damage, or for those who may want various design choices.
Self-Leveling Concrete
For floors that are uneven, damaged, or sloped for drainage, self-leveling concrete is an ideal option. It is the favorable choice if there are height discrepancies between the adjoining hardwood floor or tile, or height variations at fixtures of doorways. In layers ranging from 1/4 inch to 1 inch in thickness, our knowledgeable team attentively lay the concrete to your floor.
Ready for use in gray and white, it effortlessly accepts colorings and dyes for multicolored patterns or single tones. Make your self leveling concrete look like paving stones or tile using beautifully precise saw cuts that provide texture and style. Create a unique look by combining saw cuts with colored glass, color patterns and exposed aggregate that are carefully ground, polished, and sealed. A protective sealant is then added for easy maintenance and lasting beauty.
Self-Leveling Concrete and Overlay Systems
Self-leveling concrete and overlays are applied over the current concrete. Options for your design are abundant with a multitude of stone and brick patterns. Integral coloring and/or staining furnishes durable, naturally appearing stamped overlays.
An excellent selection for interior and exterior surfaces, these overlays are great for decks, patios and driveways. For long term protection, concrete can also be sealed.
Skim Coat Overlays and Self-Leveling Concrete in Maryland

Self-leveling concrete options aren't as slim as concrete overlays, ranging from 1/16 to 1/8 inch in thickness. A primer, second coat, and a topcoat make up the two to three layers. The existing floor has the first coat applied with a trowel while the satiny, smooth final product is created when the topcoat is sprayed. The appearance of the self-leveling concrete overlay floor can be enhanced using pigments or dyes (solid or multicolored patterns), engravings, and saw cuts.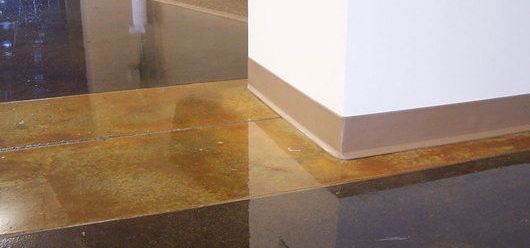 Contact us for more information.